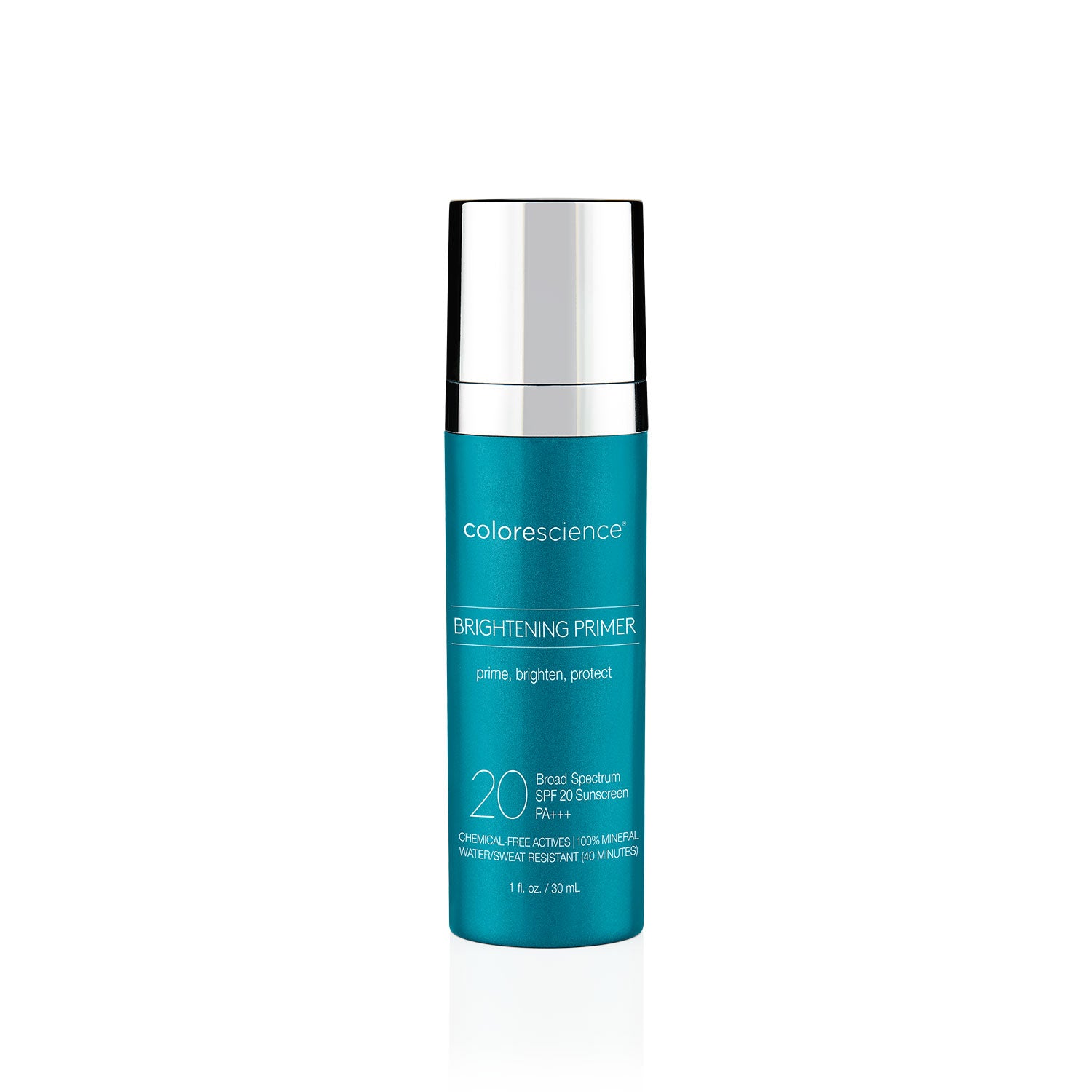 Colorescience Skin Brightening Perfector is a prime that will help the skin looking soothed, not stressed, after extractions, glycolic treatments, peels, and microdermabrasion. It also helps keep skin cool which is important for calming many skin problems.
It is recommended for all types of redness issues such as rosacea and acne. With this amazing texture, you can erase pores, smooth fine lines and mattify shine. It fills in lines and wrinkles, and is perfect to even out skin tone compromised by sun exposure, wind exposure and aggressive skincare treatments. Packed full of powerful antioxidants and "good for your skin" ingredients, and will brighten your skin instantly. 1.0 fl. oz.
Read interview with Dr. Taub in heavensalon.com.
Usage: Apply one to two pumps to moisturized face with fingertips. Follow with foundation.
Active Ingredients: Zinc Oxide 3.9%, Titanium Dioxide: 2.5%
Inactive Ingredients: Cyclopentasiloxane (and) Dimethicone Crosspolymer (and) Dimethicone/Vinyl Dimethicone Crosspolymer (and) Dimethiconol, Octyl Hydroxystearate Benzoate, Zinc Oxide, Titanium Dioxide, Melissa Officinalis Leaf (Balm Mint) Extract, Vitamin E (Tocopheryl Acetate), Aloe Vera Oil, Oat Beta Glucan, Blue Algae (Halsea Ostrearia) Extract, Grapefruit (Citrus Grandis) Extract, Green Tea (Propylene Glycol) Extract, Beta Carotene, Butylene Glycol, Glycerine, Phenoxyethanol, Chlorphenesin, Methylparaben, Benzoic Acid, Tea Tree (Melaleuca Alternifolia), Lavender (Lavendula Officinalis), Tangerine (Citrus Reticulata)