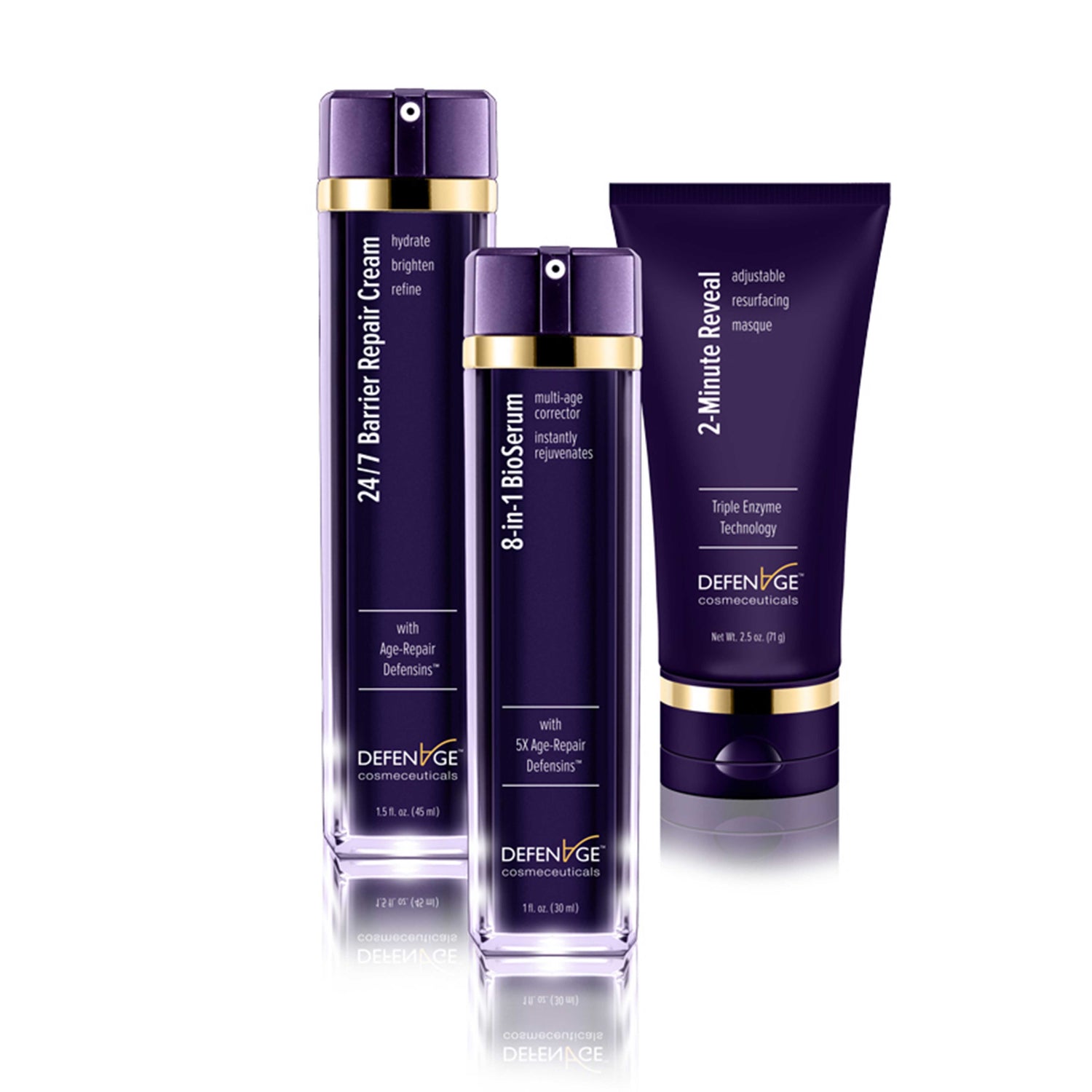 2-Minute Reveal Masque 2.5oz
Gently exfoliates and reveals fresh, glowing skin.
24/7 Barrier Repair Cream 1.5oz
A light-weight, anti-aging lotion. Suitable for most skin types.
8-in-1 BioSerum 1oz
An advanced anti-aging serum that targets many of your every day skin concerns.
Watch Dr. Taub speak about DefenAge here.
Usage: Step 1: Apply a quarter size amount of the 2 Minute Reveal Masque to freshly washed face and neck. Massage gently for 20 seconds. Wait 2 minutes. With damp fingertips, massage until exfoliating crystals have dissolved and then rinse clean.
Step 2: Dispense 1-2 pumps of the 24/7 Barrier Repair Cream to finger tips and apply to face, neck and décolleté, avoid the eye area. Wait 30 seconds and move on to step 3.
Step 3:Place 2 pumps of the 8-in-1 BioSerum in finger tips and massage gently onto skin. Starting around the eyes, then the rest of the face, neck and décolleté.