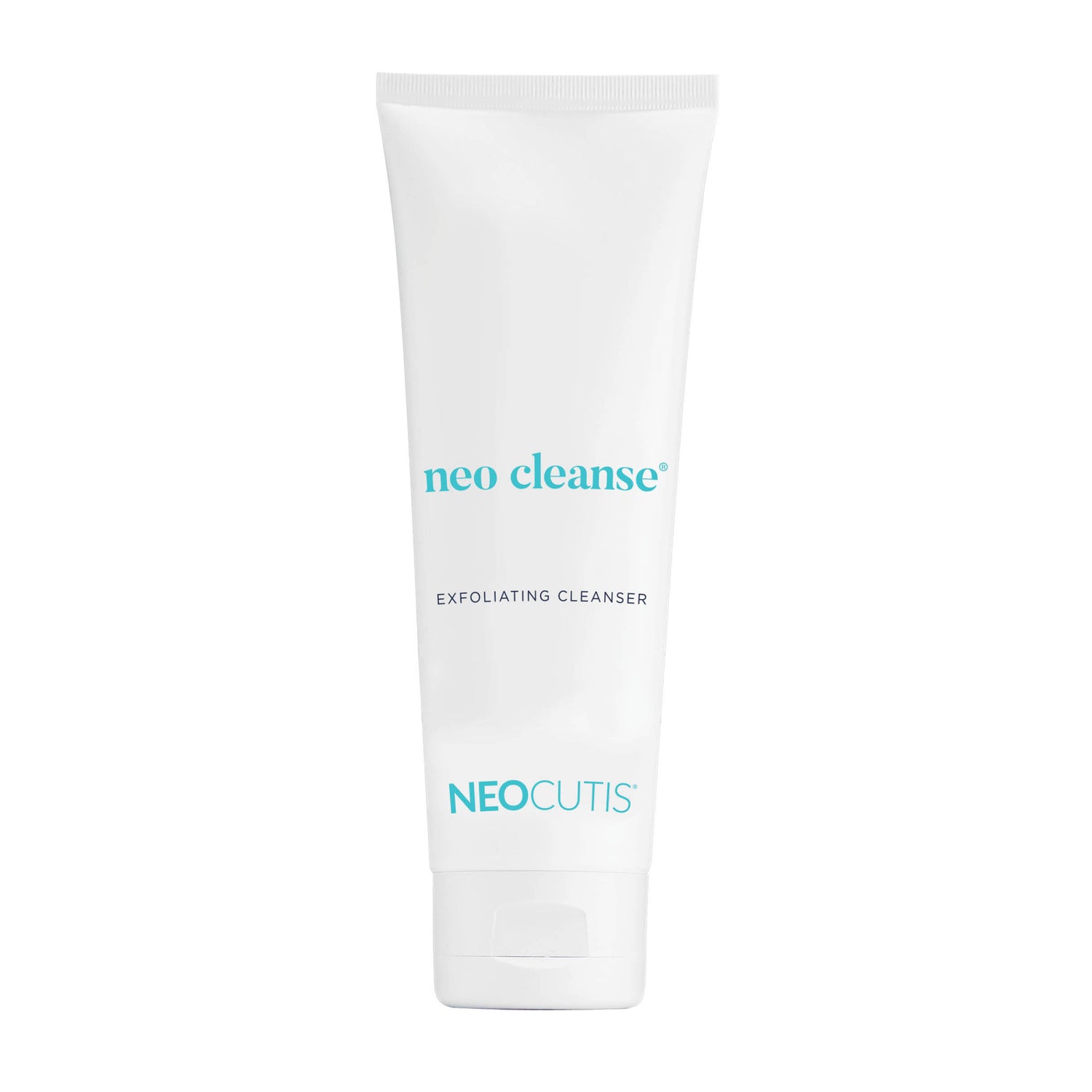 NeoCleanse Exfoliating Cleanser contains 10% glycolic acid to dissolve dead surface cells. This helps other products to penetrate the skin better as well as minimize pore size. Glycerin hydrates the skin so there is no over exfoliation of drying of the skin. Non-Comedogenic, Dermatologist-tested, free of color and fragrance, not tested on animals. 4.23 oz.
Usage: Use once or twice daily or as directed by your skincare professional. Dispense a small amount into the hand and mix well with a little water. Massage over wet face and neck in a circular motion. Rinse thoroughly with warm water and pat dry.
Water (Aqua), Glycolic Acid, Glycerin, Sodium Hydroxide, Lauryl Glucoside, Decyl Glucoside, Cetyl Hydroxyethylcellulose, Disodium Cocoyl Glutamate, Sodium Cocoyl Glutamate, Disodium EDTA, Ethylhexylglycerin, Phenoxyethanol.