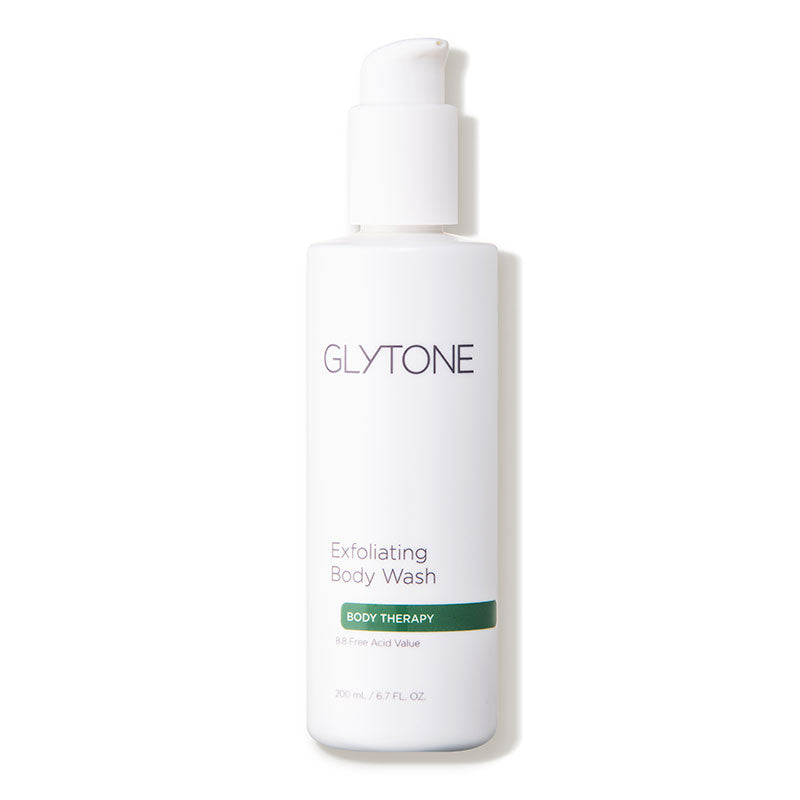 With 8.8% free-acid value glycolic acid, this body wash will exfoliate the dead skin cells that settle on the surface of the skin leaving it looking bright and refreshed! Gentle enough to be used daily. 6.7 fl. oz.
Usage: Squeeze a small amount (1-2 teaspoons) onto a pouf, loofah or wet washcloth and massage over the entire body, working into a rich lather. Rinse thoroughly.

Glytone products are formulated to be sold through physicians in conjunction with professional skincare direction.
Featured in Real Simple Magazine: "How to Finally Clear—and Cover Up—Body Acne" & "3 Tricks For Smoothing Rough Elbows and Knees"
AmmoniumLauryl Sulfate, Water, Glycolic Acid, Potassium Hydroxide, Cocamidopropyl Betaine, TEA- Dodecylbenzenesulfonate, Glycerine, Lauramine Oxide, Fragrance, Hdroxyethyl Ethylcellulose, Imidazolidinyl Urea, Lauramide DEA, Methylparaben, Propylparaben, FD&C Blue No.1, FD&C Green No. 3