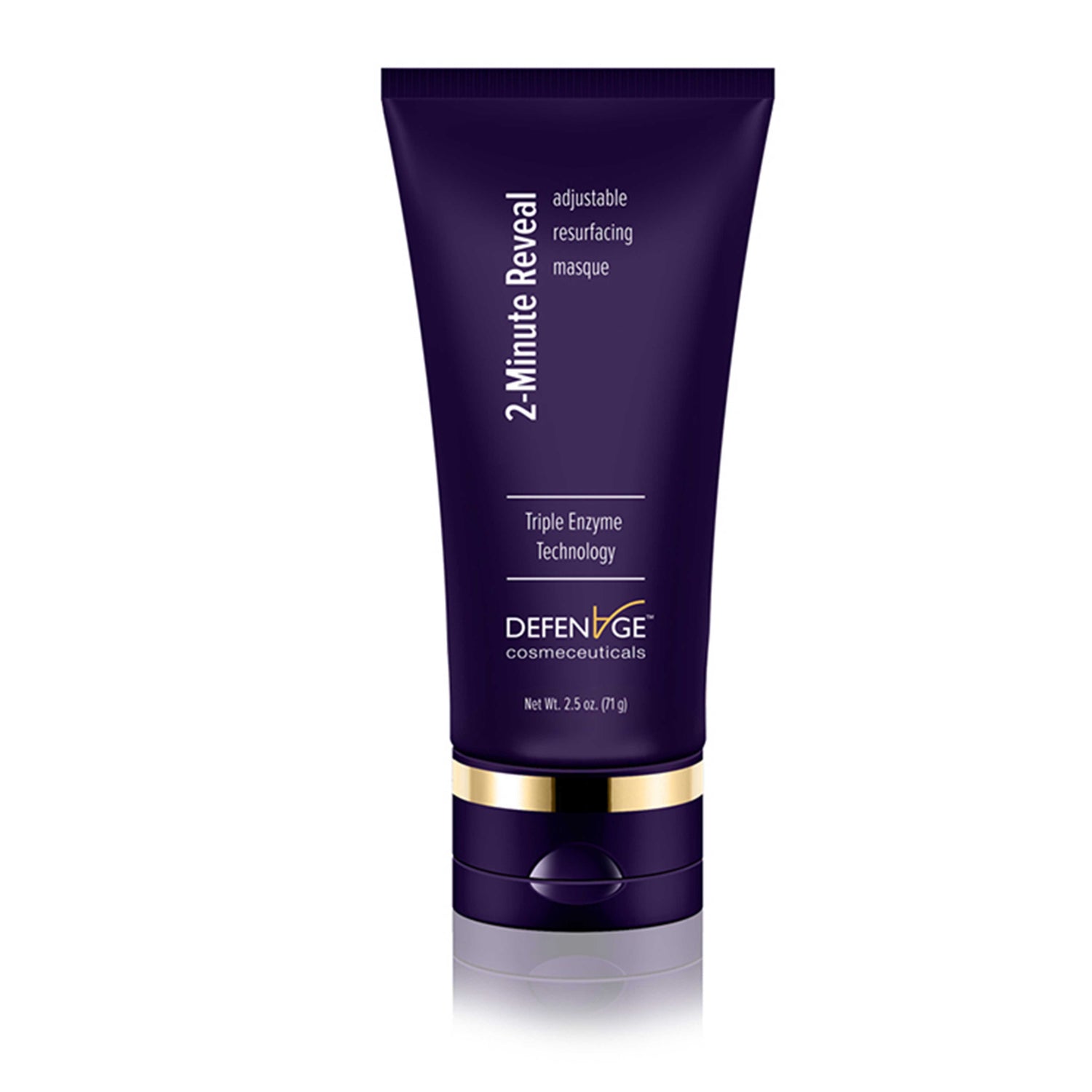 This cleansing mask will reveal healthy skin in a matter of minutes. A blend of enzymes and exfoliating crystals break down dead skin and soften surface layers. Doing this exposes vibrant skin that is ready and better able to absorb treatment products. There is no chance of "over-exfoliating" as the crystals are dissolved as water is added to the cleansing process. 2.5 fl. oz.
Watch Dr. Taub speak about DefenAge here.
Usage: For use once or twice a week after cleansing. Apply about the size of a quarter to damp face and jawline, with dry fingers gently massage for about 20 seconds. Wait 2 minutes. Then with wet finger tips, massage until crystals are completely dissolved and rinse clean.
Free from microbeads, parabens, synthetic fragrance, and animal- and human-derived ingredients. Not tested on animals. Butylene Glycol, PEG-8, Tapioca Starch, Sucrose, Titanium Dioxide, Hydroxyethyl Acrylate/Sodium Acryloyldimethyl Taurate Copolymer, Squalane, Polysorbate 60, Carica Papaya (Papaya) Fruit, Papain, Aloe Barbadensis Leaf Juice, Lactobacillus/Pumpkin Ferment Extract, Lactobacillus/Punica Granatum Fruit Ferment Extract, Sea Whip Extract, Cananga Odorata Flower Oil, Citrus Aurantium Dulcis (Orange) Peel Oil, Caprylic/Capric Triglyceride, Lactic Acid, Phenoxyethanol, Caprylyl Glycol, Ethylhexylglycerin, Hexylene Glycol.