CORE 4 Program, Customized for YOU
Designed by Dr. Amy Forman Taub, MD, FAAD, the CORE 4 skincare program incorporates four types of skincare products into a daily skincare routine to achieve healthy and beautiful skin: Sunscreen, Antioxidant, Growth Factor, and Exfoliant.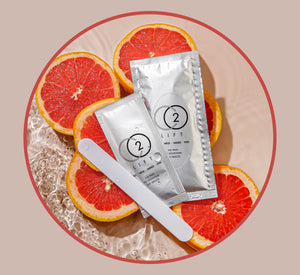 CO2Lift Carboxy Gel Treatment
CO2LIFT is a state-of-the-art, anti-aging treatment that is clinically proven to lift, hydrate, brighten and improve the overall health and appearance of your skin.
Shop Now
Share & Inspire with Skinfo
See and shop customer photos plus share your own. Follow us on Instagram @skinfoboutique.
Blog posts
New Product Highlights

Since our last newsletter, skinfo® has welcomed an impressive lineup of thrilling new products. We've highlighted a few of these exceptional additi...

Read more

Unique Holiday Gifts From skinfo®

We have an array of unique skincare products at skinfo® that make perfect gifts for your friends and family or as a special treat for yourself! As ...

Read more

Whiteheads vs. Blackheads

Whiteheads and blackheads are both types of acne blemishes that occur when our skin's natural oil, or sebum, combines with dead skin cells and clog...

Read more