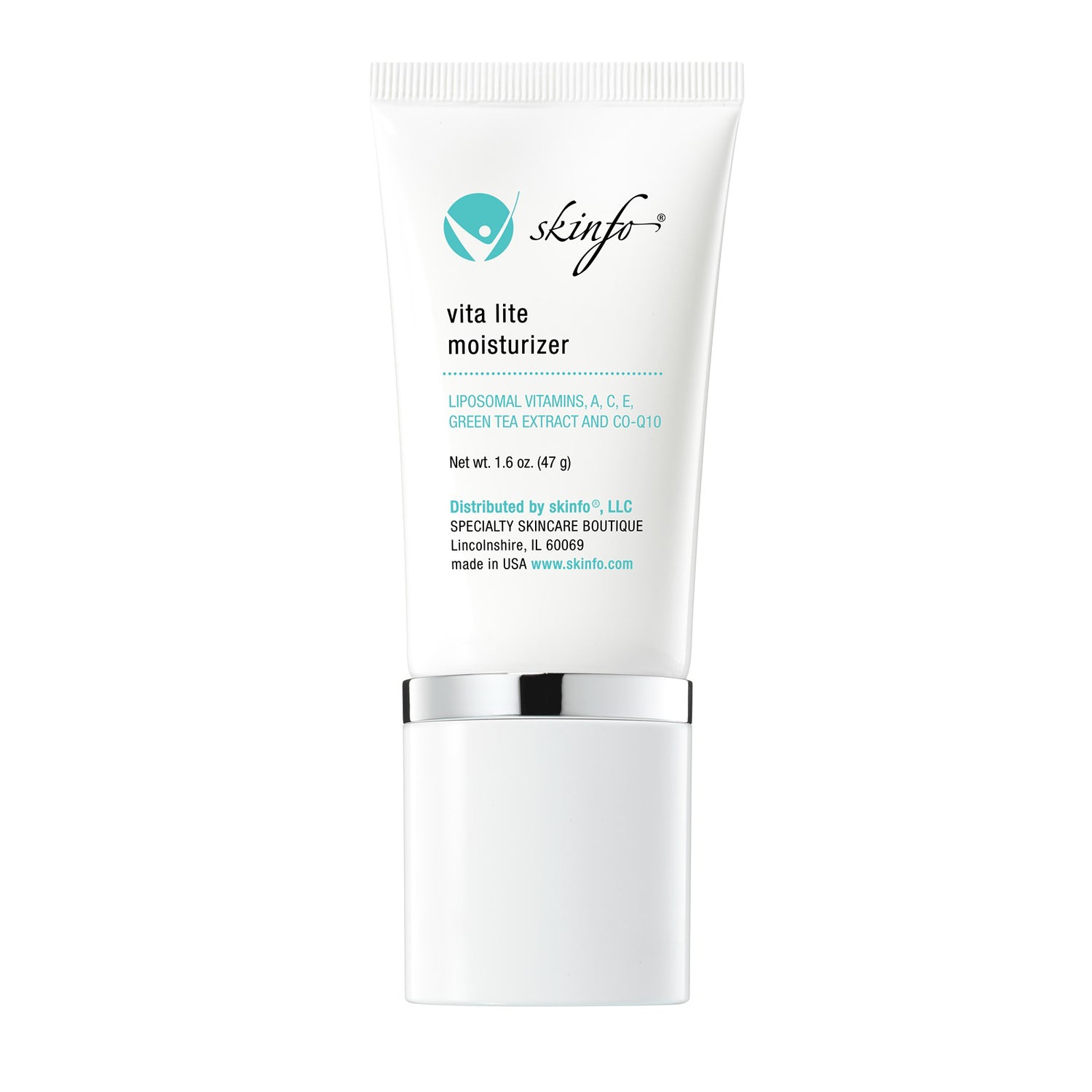 Vita Lite Moisturizer contains a rich blend of antioxidants including Vitamins A, C, E, Green Tea Extract and Coenzyme Q-10 to assist in minimizing free-radical induced skin damage, and aid in the restoration of healthy looking skin. Vita Lite Moisturizer may be used morning and evening. Apply a sun block on top of Vita Lite Moisturizer for daily sun protection. 1.6 oz.
Usage: Apply twice daily to cleansed skin. When using in the a.m. following with an SPF containing a minimum 5% zinc oxide.
Staff Favorite: Jessica B: This offers more hydration than other moisturizers I have used in the past but doesn't feel super thick. It has a nice light smell, when I put it on in the morning and my face does not feel dry at all by the end of the day.
Aloe Vera, Emulsifying Wax, Glycerine, Squalane, PPG-2 Myreth Propionate, Dimethicone, Superoxide Dismutase, Green Tea Extract, Phospholipids,Retinyl Palmitate, Ascorbyl Palmitate, Tocopheryl Acetate, Coenzyme Q-10, Beeswax, Benzyl Alcohol, Carbomer, Triethanolamine, Methylparaben, Propylparaben, Imidazolidinyl Urea.