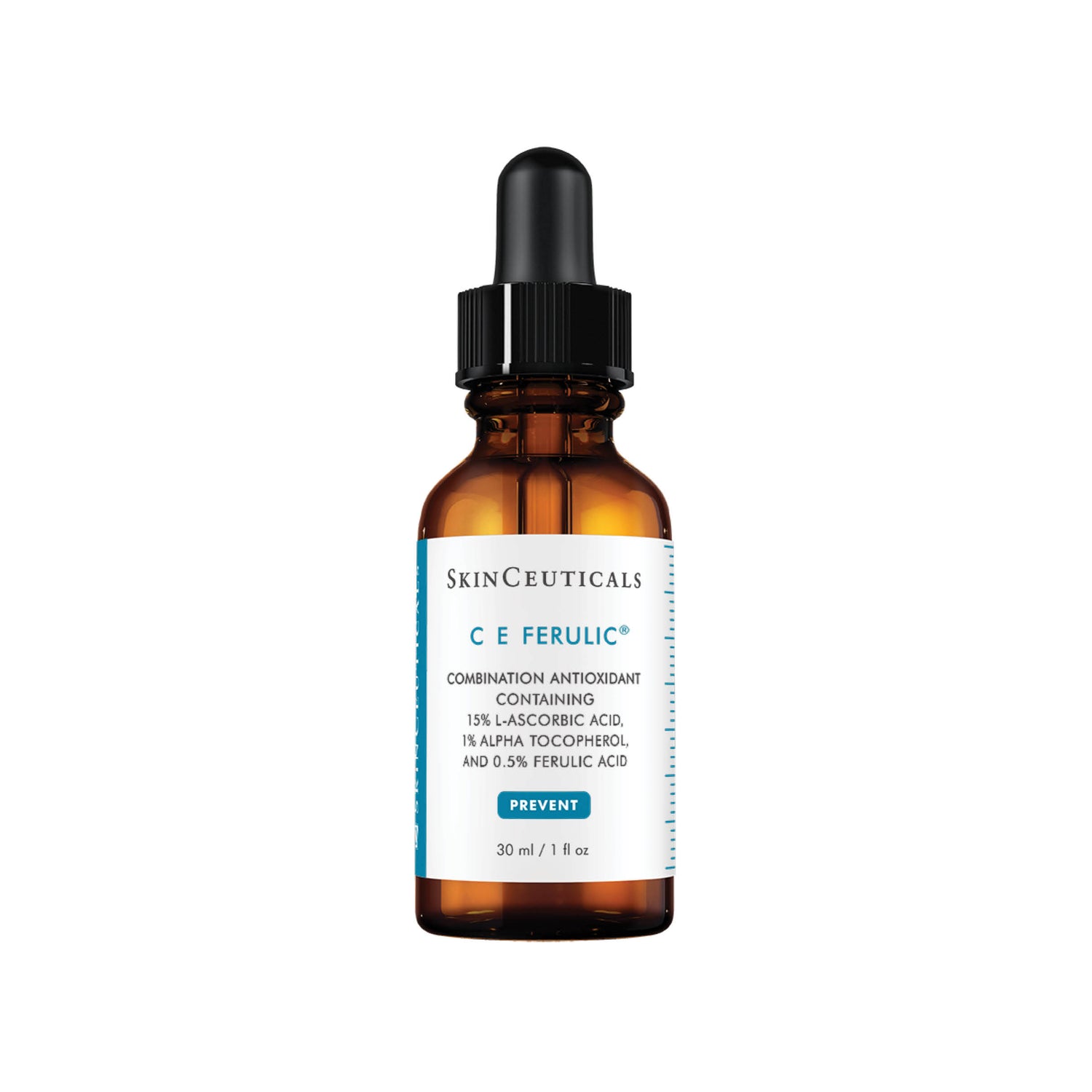 This synergistic formulation enhances protection against damaging UVA/UVB rays to better prevent premature signs of aging, while stimulating collagen production to help diminish the appearance of photodamage. Note: L-ascorbic acid will oxidize and darken with time, but will remain effective. May cause a slight tingling sensation. 1 oz.
Usage:
Apply once in the morning after cleansing, 4-5 drops to face, neck and chest. Follow with SkinCeuticals Hydrating B5 Gel and a moisturizer and sunblock.
Staff Favorite:

Rona:
I love the way it goes on and feel confident knowing the anti-oxidants are protecting my skin from free radicals. I will take all the help I can get to slow down the signs of aging.
Water, Ethoxydiglycol, L-Ascorbic Acid, Propylene Glycol, Glycerin, Laureth-23, Alpha Tocopherol, Phenoxyethanol, Triethanolamine, Ferulic Acid, Panthenol, Sodium Hyaluronate.