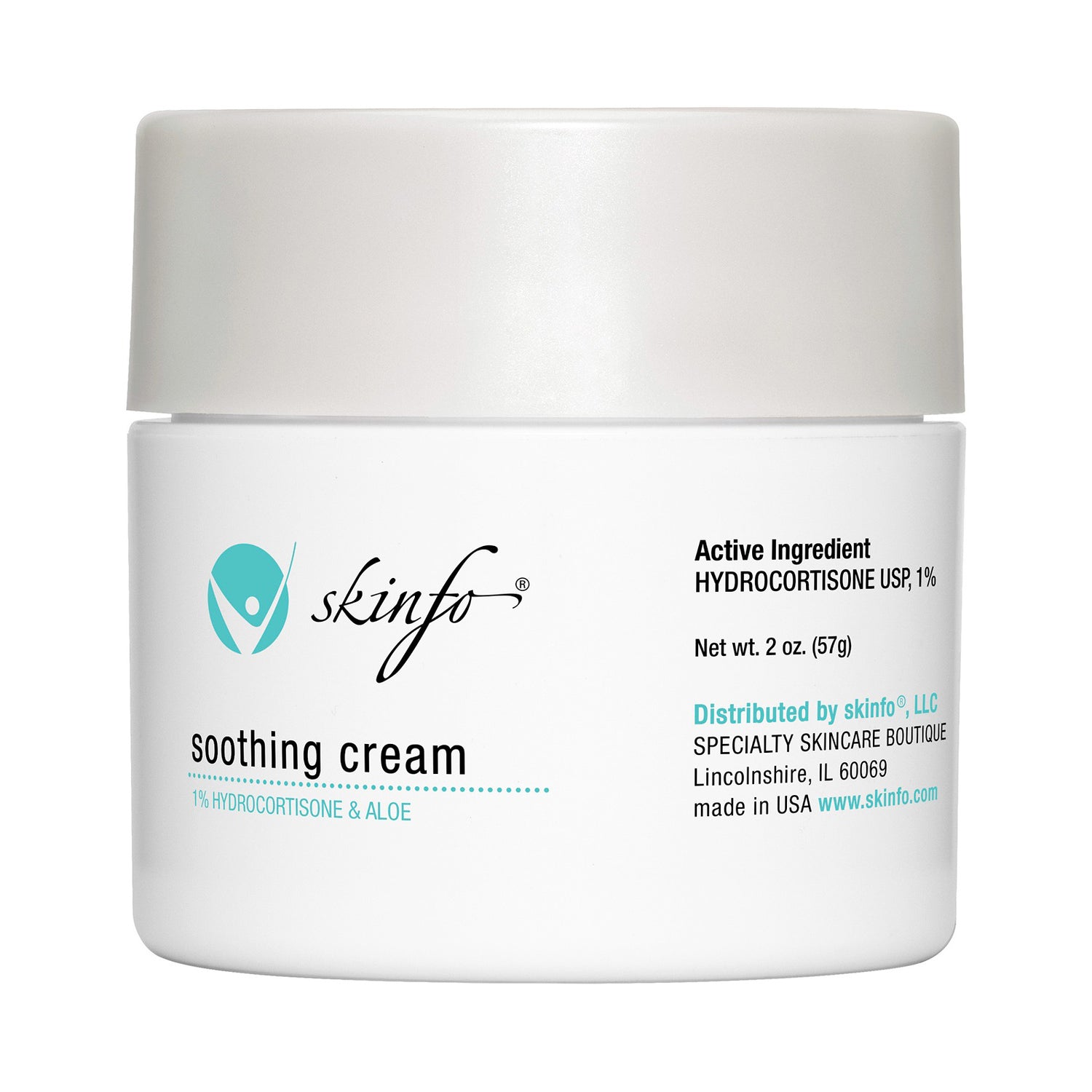 Soothing Cream is made from pure aloe vera and 1% hydrocortisone to reduce discomfort and irritation from sunburn, insect bites, and minor rashes. 2 oz.
Usage: Adults and children 2 years of age and older: Apply to the affected area not more than 3 to 4 times daily, or as directed.
As featured on refinery29.com.
Hydrocortisone USP1%,in Aloe Vera Gel. Emulsifying Wax NF, Glycerine, PPG-2 Myreth Propionate, Squalane,Dimethicone, Beeswax, Benzyl Alcohol, Carbomer 940 Methylparaben, Triethanolamine, Propylparaben,Imidazolidinyl Urea.