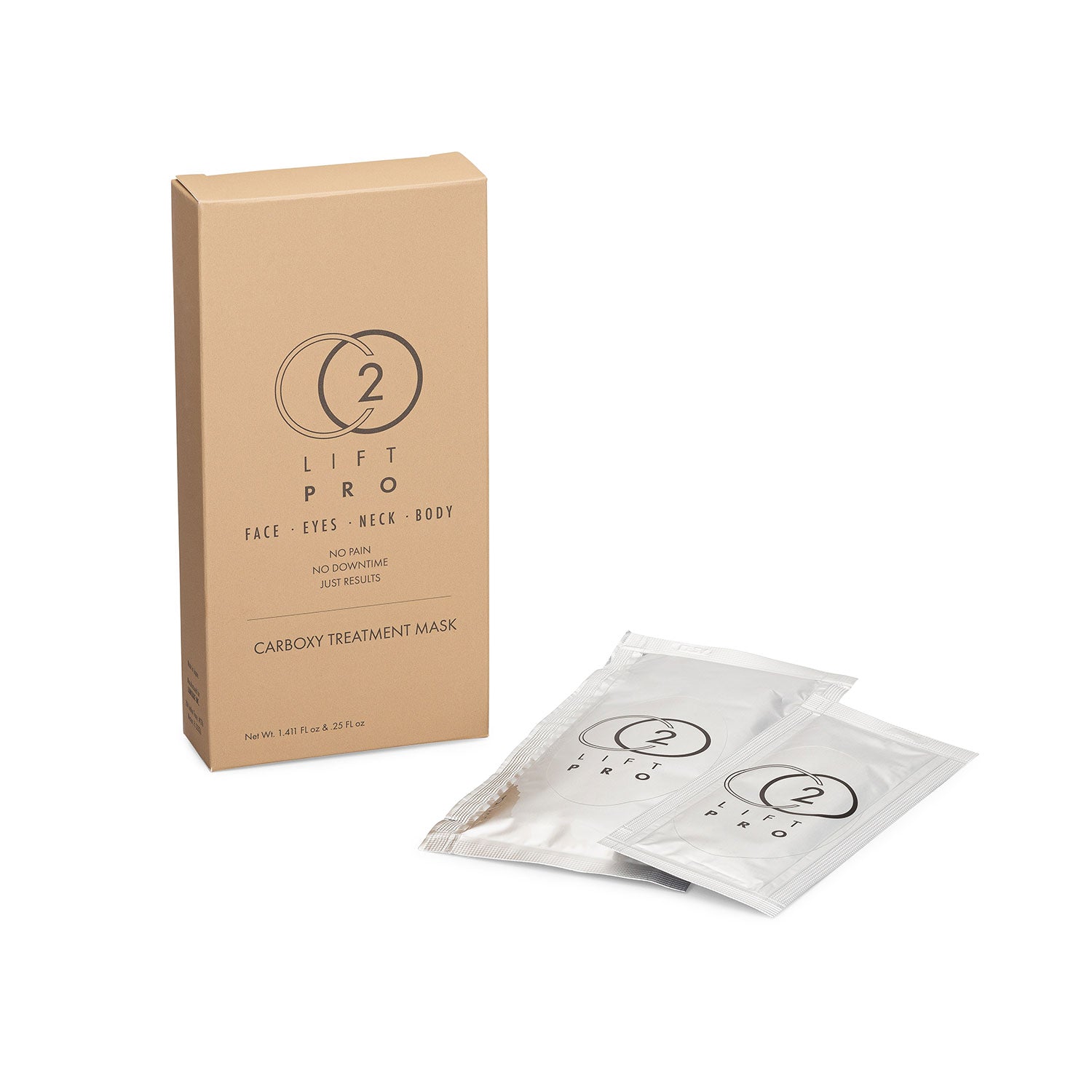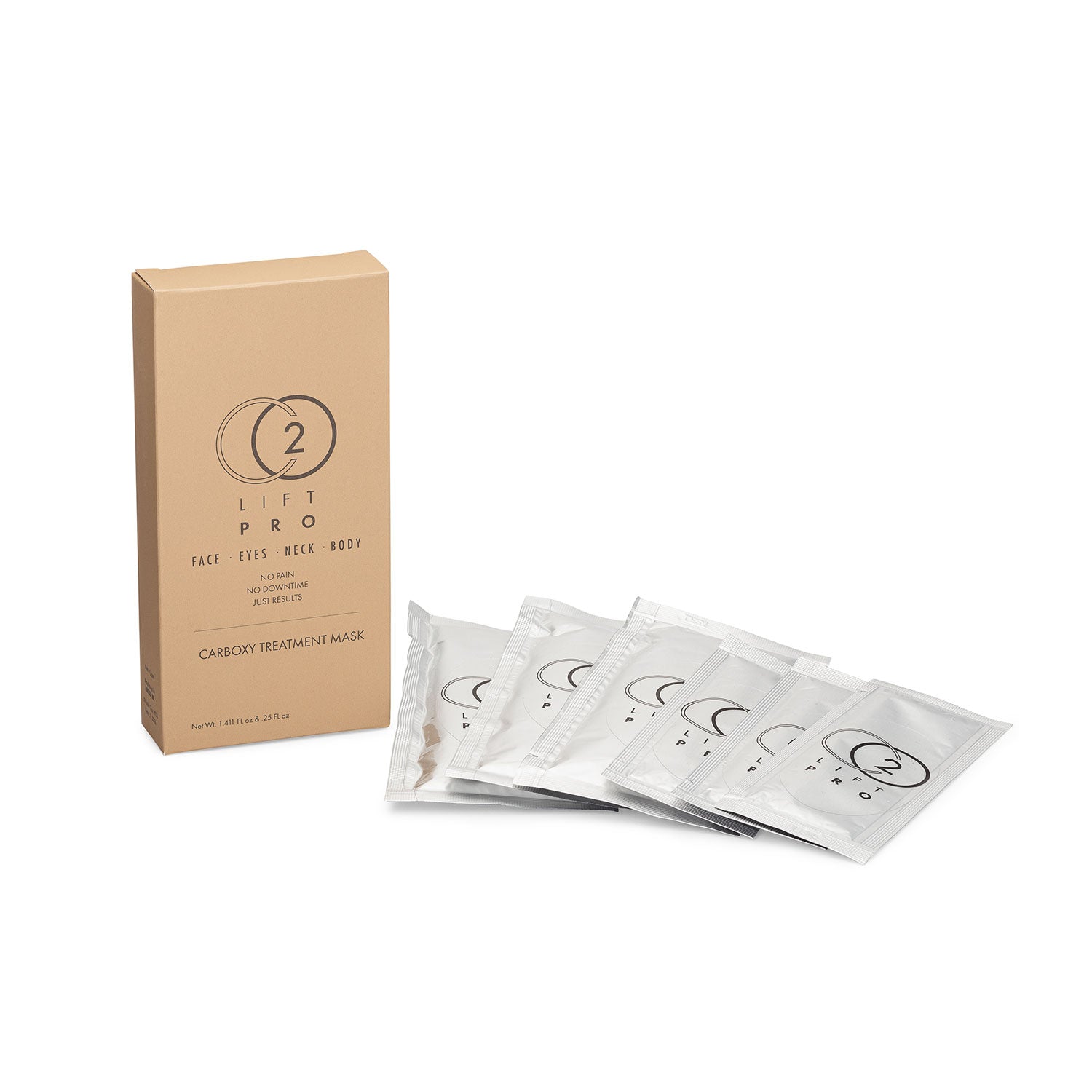 CO2Lift is an innovative gel-mask treatment that improves skin elasticity and immediately hydrates skin. It smooths out fine lines and wrinkles, brightens skin, and improves overall skin texture and tone. This mask is gentle enough to be used on the eye area and can help with dark circles and puffiness. Can be used after facials and laser treatments to reduce inflammation or before a big event to tighten and hydrate skin!
Usage: Mix the two packets together. Apply to face, neck, and décolleté within 15 minutes. Let sit for 45-60 minutes, then peel and rinse.
Large Packet 1: Water - BG (Butylene Glycol) - Sodium Alginate – Magnesium Carbonate – Hydrolyzed Collagen – Ceramide 1 – Ceramide 3 – Ceramide 6 ll – Passiflora Edulis Fruit Extract – Pueraria Thunbergiana Root Extract – Chlorella Vulgaris Extract – Aloe Barbadensis Leaf Extract – Xanthan Gum – Calcium Chloride – Phytosphingosine – Cholesterol – Carbomer – Phenoxyethanol – Citrus Aurantium Dulcis (orange) – Titanium Dioxides – Iron Oxides – Alumina – Silica. Small Packet 2: Gluconolactone – BG (Butylene Glycol) – Water – Squalane – Xanthan Gum Sodium Ascorbate.