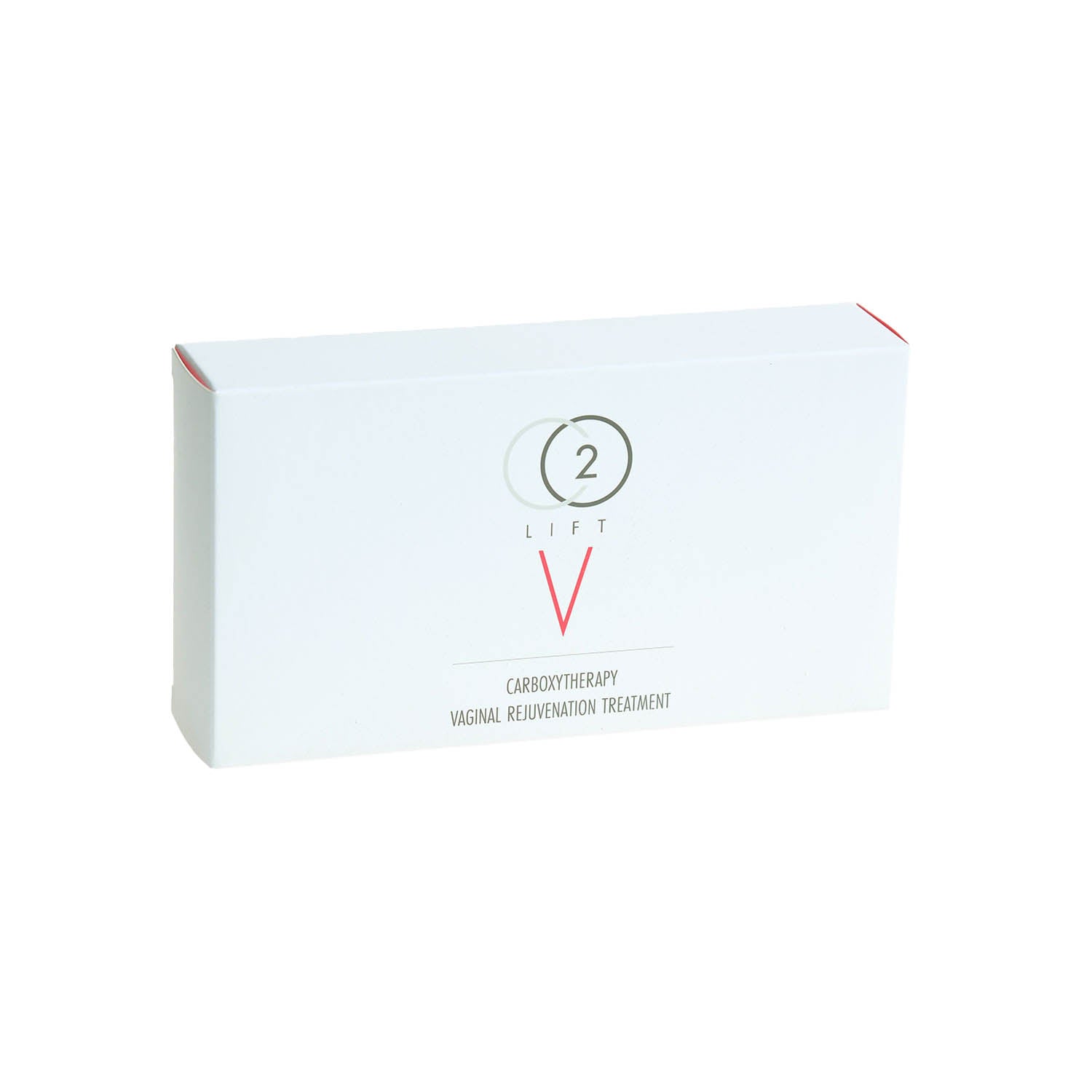 CO2Lift V helps with vaginal issues that come with aging, childbearing, or stress such as lubrication and tightening. This treatment can help increase vaginal sensation, may reduce painful intercourse, enhance cosmetic appearance, and may increase sensation. It is a gentle and painless treatment. While results can be seen with the first application, it is recommended to do once a week for 3 weeks, then can continue once every 5-7 days or monthly for maintenance.
Usage: Massage the small packet to loosen its contents. Mix large and small packets in a small bowl, mixing thoroughly with stick for about one minute. Push the gel together in the bowl. Use the applicator to pull up gel and insert into vagina and on vulva, applying 2/3 of the gel into the vagina and the remaining 1/3 on the vulva. Leave on for a minimum of 45 minutes or on overnight. Rinse out vagina by filling applicator with water. Repeat about 3 times. Wash off the vulva and pat dry.
Water, Butylene Glycol, Algin, Magnesium Carbonate, Hydrolyzed Collagen, Ceramide 1, Ceramide 3, Ceramide 6 ll, Passiflora Edulis Fruit Extract, Pueraria Thunbergiana Root Extract, Chlorella Vulgaris Extract, Aloe Barbadensis Leaf Extract, Artemisia Princeps Leaf Extract, Xanthan Gum, Calcium Chloride, Phytosphingosine, Cholesterol, Sodium Lauroyl Lactylate, Carbomer, Phenoxyethanol, Orange Yu (JTN), Titanium Dioxide, Iron Oxides, Alumina, Silica Dimethly Silylate.
Small Packet 2: Gluconolactone, Water, Butylene Glycol, Squalane, Xanthan Gum, Magnesium Ascorbyl Phosphate.