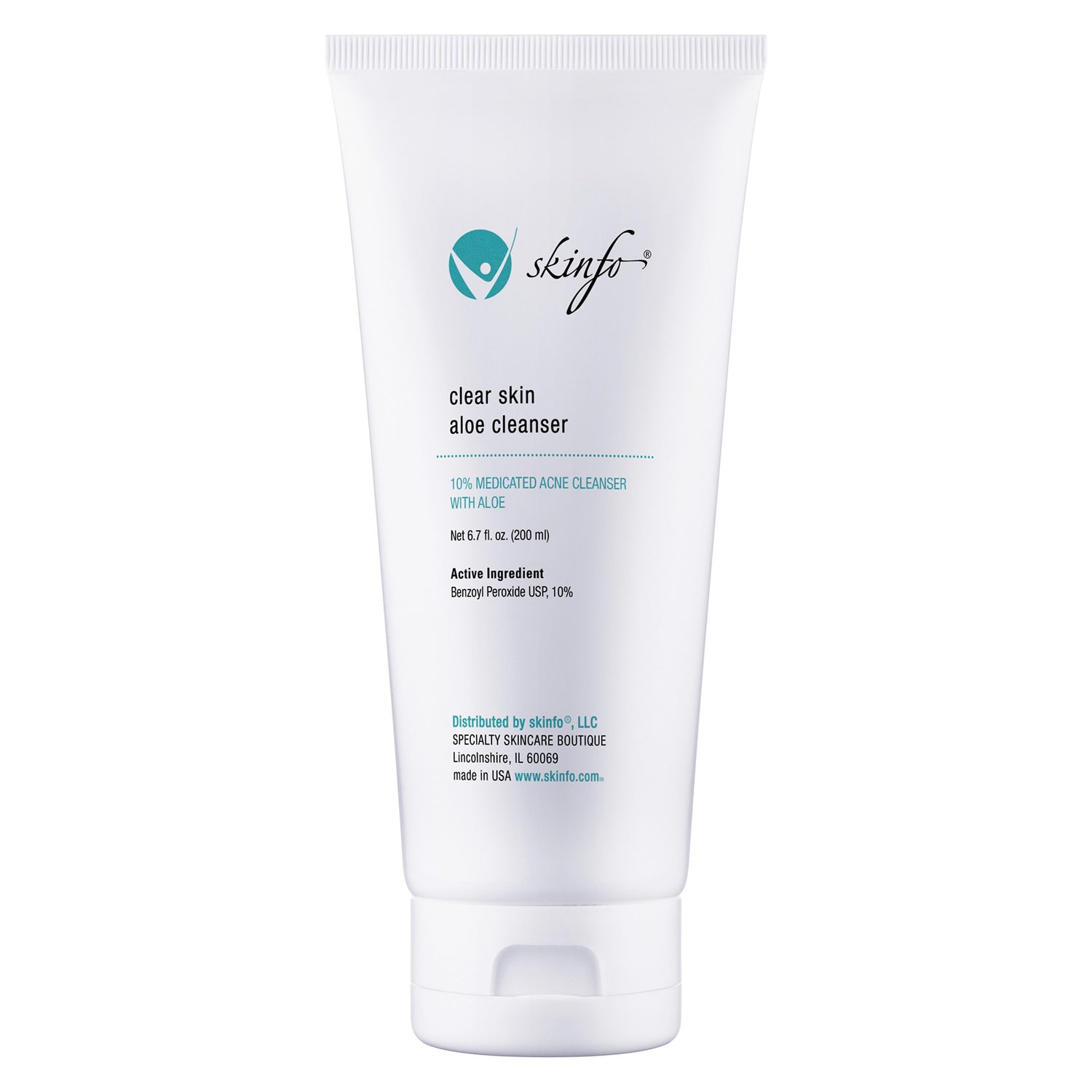 Clear Skin Aloe Cleanser is a strong, yet calming skin cleanser used to kill acne-causing bacteria. Generally used for the body, this cleanser can be used on extremely oily facial skin a few times per week. Great if you like Glytone Exfoliating Body Wash but with Benzoyl Peroxide to kill bacteria instead of Glycolic to exfoliate on the surface of the skin. 6.7 oz.
Usage: Wet affected area, wash and rinse well. Use once or twice daily. Benzoyl Peroxide can stain towels if not completely rinsed. We suggest using old or white towels if using this product.
Benzyol Peroxide, Aloe Vera Gel, Carbomer, Disodium EDTA, Fragrance, Imidazolidinyl Urea, Methylparaben, Purified Water, Sodium C14-16 Olefin Sulfonate.