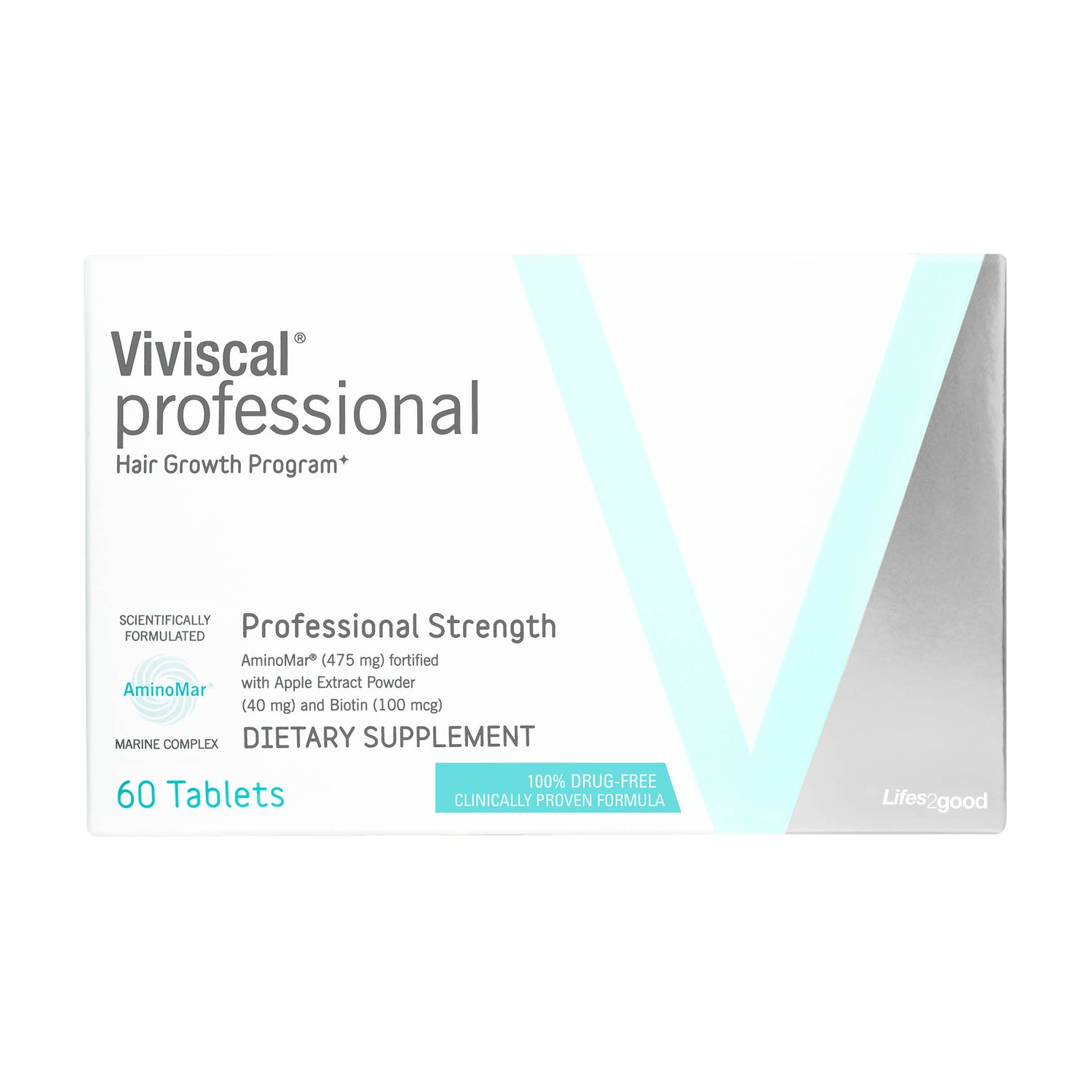 Supplements work in 4 stages during a 6 month period. Most will notice a difference in 2 to 4 months. AminoMar Marine Complex provides nutrients needed to nourish thinning hair. Apple Extract increases hair density and Biotin increases the production of your body's natural proteins.
Stage 1: Hair follicles become more nourished
Stage 2: Fine hairs are stregthened
Stage 3: Existing hair growth is encouraged
Stage 4: Hair is stronger and healthier
Usage: Viviscal should be taken twice daily (once in the morning and once at night with food and water)
Vitamin C, Biotin, AminoMar Marine Complex, Apple Extract Powder, L-Cystine, L-Methionine, Microcrystalline Cellulose, Maltodextrin, Hydroxpropyl Methyl Cellulose, Magnesium Stearate, Silicon Dioxide, Artificial Orange Flavoring, Modified Starch, Glycerol.